The PCF8574 I2C I/O expander of the Proto Shield Plus

The onboard PCF I2C I/O expander is used by default to drive the LCD.
If you do not need to use the LCD or you want to use it in parallel configuration, you can use the on-board PCF 8574 as a general-purpose I/O expander.
All the I/O pins of the 8574 are available on the right side of the Protoshield Plus.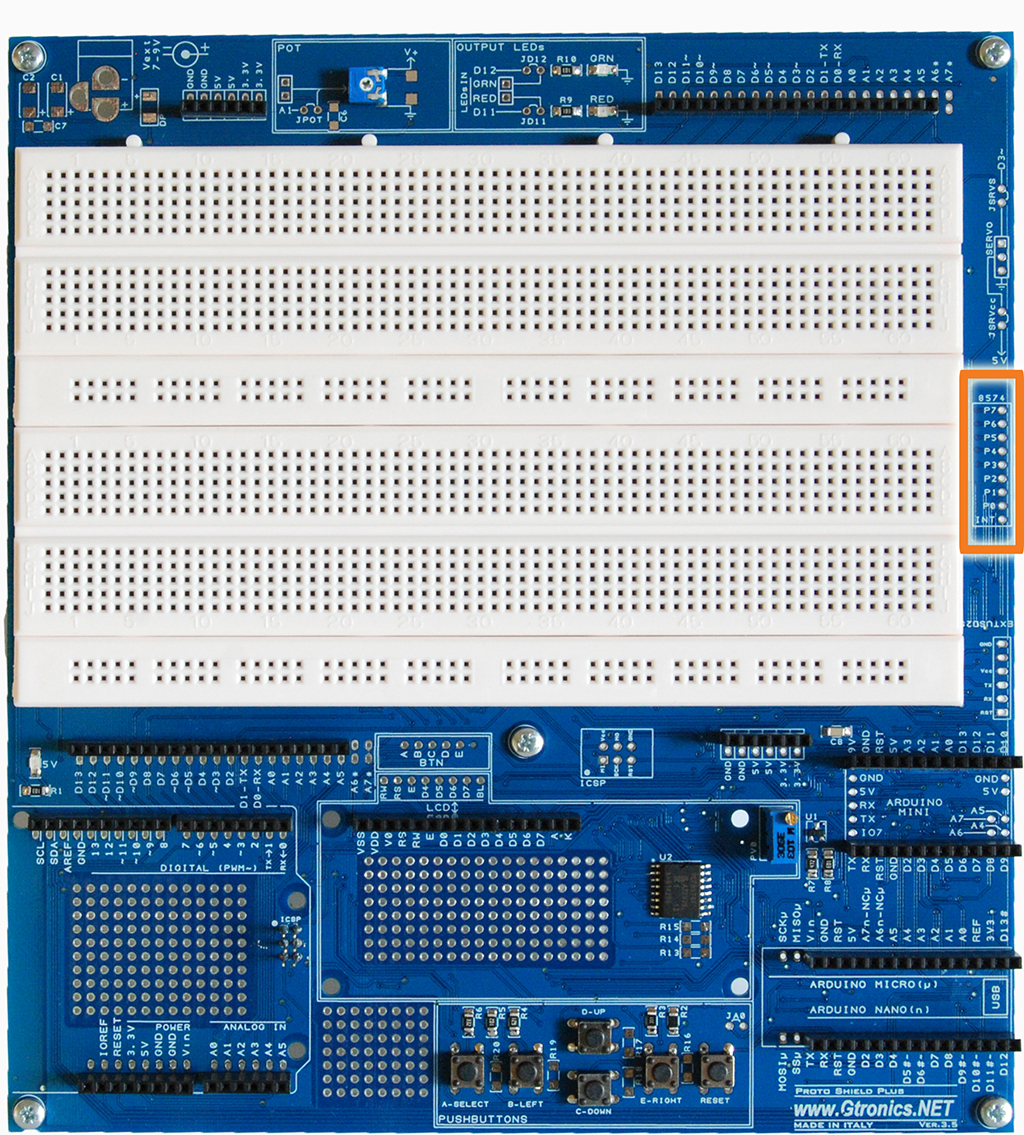 Take a look at the article "Using an LCD display with the Proto Shield Plus - I2C configuration" for more details on the configuration of the on-board PCF8574 of the Proto Shield Plus.
Refer to the sketch APSP_PCF8574_IOexpander in APSP_Sample_Projects_V3.zip (Click here to download) file.
Click here to see the PCF8574 data sheet.
---