USING ADDITIONAL SHIELDs with the PROTO SHIELD PLUS

Additional shields can be plugged into the UNO / LEONARDO socket.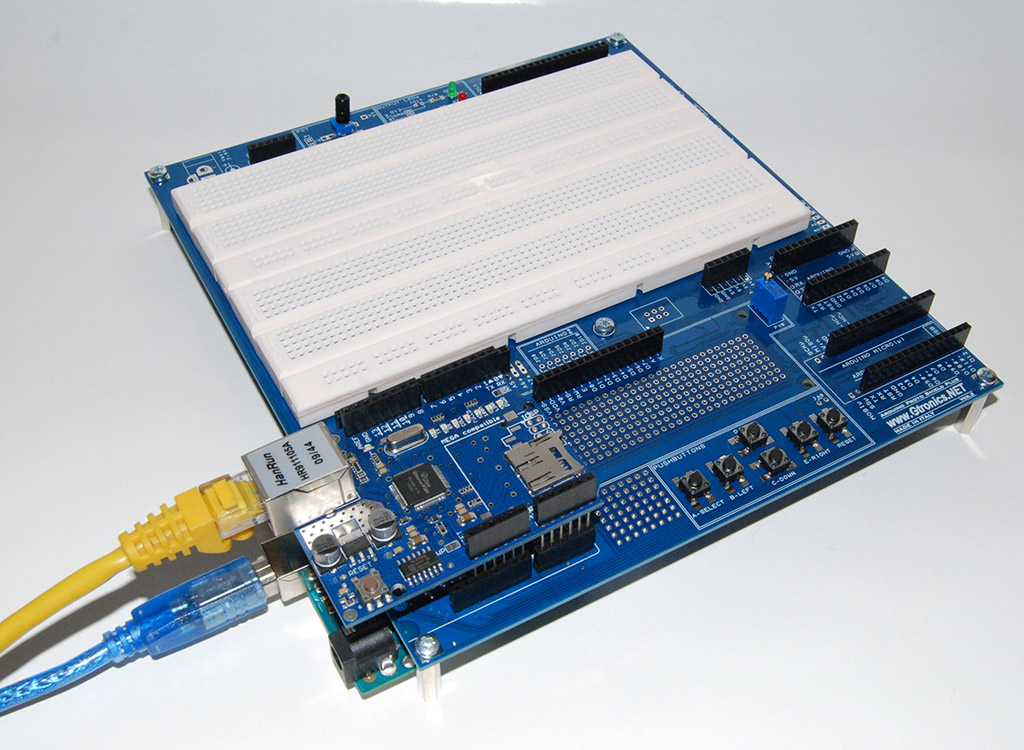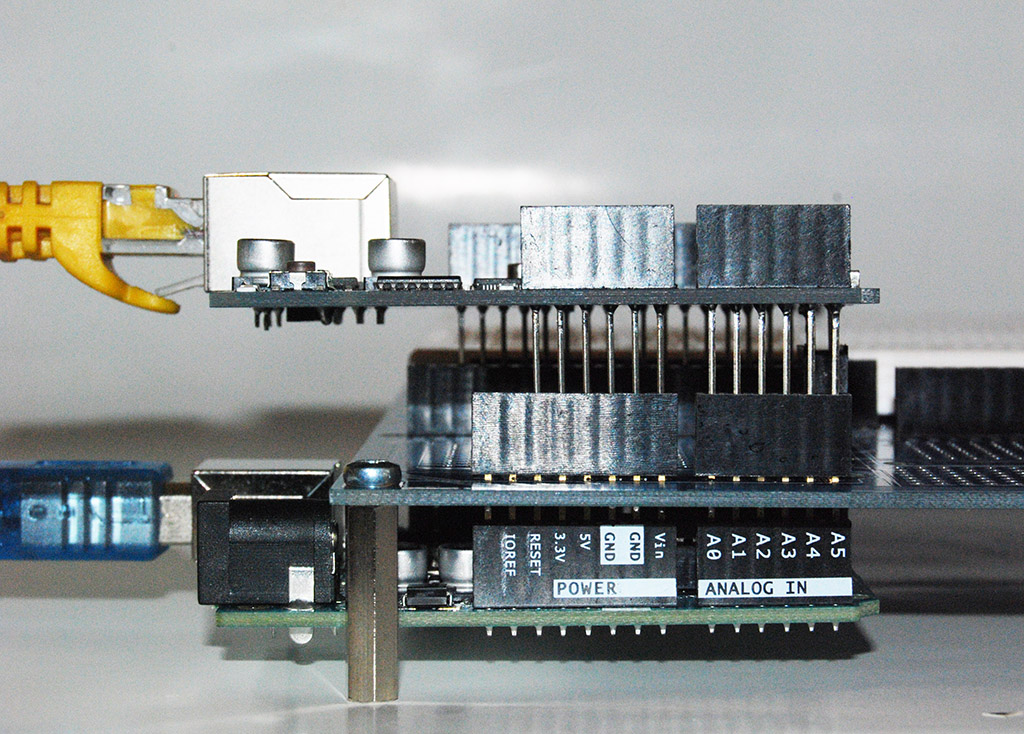 Just check the pins used by the shield in order to avoid conflict with pins used by the Proto Shield Plus.
i.e.
If you are going to use a shield that use A0, you will probably need to open SJA0 in order to disconnect the Proto Shield Plus Pushbuttons from A0 pin.
Summary of pins used by the Protoshield Plus :
A0 = used for pushbuttons
A1 = used for POT
D11 = used for Red LED
D12 = used for Green LED
D3* = used for SERVO
Notes:
* not to be considered if the SERVO is not connected
In the next article we will see how to use additional shields with Arduino NANO (and MICRO)
---